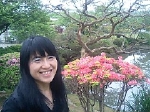 Keiko Koma and NPO KOMA activities
 
A Non Profit Organization, NPO KOMA wishes to contribute to global 
peace by promoting understanding of human nature common to different races and 
cultures. To this end it has been organizing concerts by 
artist Idaki Shin and its representative Keiko Koma, as a means to realize 
dialogue among hearts and souls of people all over the world. The majority of 
these concerts have been commissioned and organized by governmental and 
official bodies. Furthermore, it is expanding its range of activities to actual 
social projects, such as the international commercialization of Ethiopian wild 
coffee under the brand name of Andromeda Ethiopia, a support program to an 
orphanage center in Addis Ababa,  participating to establish a business 
college and a library in the war damaged city of Tyre, Lebanon, an emergency 
aid program to the Bam earthquake disaster in Iran, and to a drought hit area of 
Ethiopia, and a large scale water supply project for all the habitants of 
the town of Gode, in the drought-hit southern part of Ethiopia.
 The founder and representative of NPO KOMA, Ms. Keiko Koma, is the 
direct descendant of an ancient kingdom called Koguryo in East Asia. She 
inherits the nature of the kings of Koguryo, its creative power, excellent 
traditions, glorious expansion, and painful life of exile to Japan, after its 
destruction in the 7th century BC. Taking after the extraordinary talent of 
a shaman king, she is actively visiting various parts of the world every 
year and creating unique poems as messages of Heaven, Earth and Human 
civilization in the past, present and future. She is currently giving 
globally her poetic performance as a joint concert program with Idaki Shin 
under the name of Legends of Koguryo Rediscovered. This program has been 
staged as many as 106 times in Japan and abroad. In the year 2007 alone it 
was staged in Bulgaria, Syria, Jordan, Romania, Macedonia and China.
In Japan she has given her lecture 225 times and also performed another 
poetic program entitled Message of Earth 108 times by the end of 
November 2007.
From the year 2006, she has developed her unique way of painting work on 
Japanese traditional textile, Chirimen, achieving successfully a multi-
dimensional presentation of her artistic sphere. Her major plastic works 
will be exhibited next year at the Salle de UNESCO in Beirut.
 
Keiko Koma: The representative of NPO KOMA, vice-representative of NPO 
Inochi, honorary citizen of Tyre Lebanon, has a regular program at FM stations 
and is the author of the following publications; Eight heavenly angels, To be with all your soul, Encounter, Legends of Koguryo Rediscovered, To be with 
all your soul 2, Magnitude of time.
 
 
 
 
 
NPO KOMA Activities  2000-2009
 

2000
At the request of the Ethiopian Embassy in Tokyo, we visited the drought hit town of Gode in the south of Ethiopia. Drought was said to be caused mainly by global warming. The Ethiopian Ambassador to Japan accompanied us. We decided to co-organize a concert by our artist Idaki Shin, based on the mutual understanding that drastic solutions to accumulating problems could only be reached when the internality of people was changed by our concert for peace. Simultaneously we started to plan support programs to Ethiopia and that year we donated a portable X-ray machine to the Gode hospital in response to the local authorities' demand. 
 
2001
In November, we held an Idaki Shin "Cosmic Manifesto" concert at Meskel Square, Addis Ababa, Ethiopia. This concert was co-organized jointly with the Ethiopian government, with the view of declaring peace all over the world from the original place of human beings, realizing an audience of more than 110,000, worldwide satellite transmission and internet video live streaming.  
 
We started to hold the "Legends of Koguryo Rediscovered" concerts by Keiko Koma and Idaki Shin both in Japan and abroad. (We have done so 113 times so far in Sep. 2008.)
 
We held many lecture events by Keiko Koma entitled "To be with all your souls" and her poetic reading events in Japan. (We have done so 377 times so far in Sep. 2008.)
 
Invited to Iran National Day memorial FAJR music festival "Dialogue among civilizations", we held two Idaki Shin piano concerts in Tehran, Iran in Feb, 2002. 
 
We started importing coffee beans directly from Ethiopia and commercialized them in Japan  under the brand name "Andromeda Ethiopia Coffee". The profit from the sales has been donated back to Ethiopia through on going social projects of NPO KOMA such as one to supply a water purification system to Gode in southern Ethiopia. (See 2006 and 2007 projects)
 
In March we donated the custom clearance and handling charge of eleven fire engines to Ethiopia.
 
We donated funds to the DPPC (Disaster Prevention and Preparedness Committee) of Ethiopia in response to an urgent request tp save Ethiopia from starvation .
 
2003
In July we held an Idaki Shin concert in Oyunhara, Kumano Hongu Taisha, Wakayama, Japan.
 
In August we held an Idaki Shin "Torch of Peace" concert at Mnaji Mmoja Square in Dar es Salaam, Tanzania, requested by the Tanzania government after the great success of the "Cosmic Manifesto" concert in Ethiopia. This was an official cultural event of the SADC (Southern Africa Development Community) summit meeting.
 
In December through the Iranian Embassy in Tokyo, we urgently donated supporting goods and foods to Bam, Kerman state, in Iran, as people were suffering from damage caused by the sudden big earthquake, 
 
2004
In February we held an Idaki Shin piano charity concert for Bam in Iran, suffering from big earthquake damage, in Daiichi Seimei Hall, Tokyo and donated all the profit from the concert to the Iranian Embassy.
 
In July we held an Idaki Shin "Jomon" concert at Sannai Maruyama ruins, in Aomori.
 
In October we held the Idaki Shin "Dialogue among civilizations" concert at Persepolis (a registered UNESCO world heritage site) in Iran. This was the very first concert event realized after the revolution in Iran at the holy historic site, Persepolis. This was made possible by a special consideration from the Iranian government that considered the concert as "not an ordinary concert, but culture itself conveying the message of peace". Holding a concert at Persepolis itself was considered a revolutionary event in Iran.
 
2005
In March we donated an Idaki Shin Sound System (audio speakers and amplifier) to the Imam Sadr Foundation in Lebanon.
 
In August, for the first time outside Japan, we staged the "Legends of Koguryo Rediscovered" concert at the Hippodrome in Tyre, Lebanon and had a huge success as  most spectators were deeply touched to their heart and shed tears. It was reported as an amazing experience in the following day's local newspapers. Our representative Keiko Koma was given the title of honorable and eternal citizenship of Tyre. After this concert, we started to hold this concert program in middle eastern countries, and it has been covered in many media.
 
2006
In August we held seven Idaki Shin charity concerts to support Lebanon at the time of  the Israeli army's bombing. Because the Jerash festival in Jordan that we were invited to participate in was cancelled because of the war, we held the "Legends of Koguryo Rediscoverd" concert at Komae, Japan the same date as was planned in Jerash, the 11th of August, and delivered a message for peace. 
 
Requested by the mayor of Tyre, who wished to realize something after the war that would give young generations hope for the future, we donated to the city of Tyre, all the computers, electronics and library necessary to set up a business college.
 
In September we held the "Legends of Koguryo Rediscovered" concert at Tsarevets Castle, Veliko-Turnovo, Bulgaria, as a joint event with the municipality of Turnovo.
 
We recorded and donated a special Idaki Shin CD for the newly furnished operation floor at the Veliko-Turnovo hospital. We also donated an Idaki Shin Sound System and artworks from our representative Keiko Koma's Mind-scape series, unique and original paintings with lines of stones on Chirimen cloths.
 
In November we held an Idaki Shin "Peace Message" concert at Saadabad Palace in Tehran, for two nights, after the great success of the Idaki Shin Persepolis concert.
 
We donated funds for constructing a bio energy supply system and medical clinic room to the Addis Ababa Ketchene Youth Center.
 
 
2007
From May to September we held the "Legends of Koguryo Rediscovered" concert at the following seven cities in six countries; Opera Theatre, Damascus, Syria, Tsarevets Castle, Veliko-Turnovo, Bulgaria, Tricolour-flag Square, Giurgiu, Romania, Antic Theater, Ohrid, Macedonia, Magnolia Square, Bitola, Macedonia, North Theater, Jerash, Jordan (Jerash music festival), Forbidden City Concert Hall, Beijing, China (commemorating the 35th Japan-China Friendship year, partly co-performance with Chinese band named HAYA.)
 
From August to November, we invited 4 engineers from the Somali Water Bureau in Ethiopia for technical training in collaboration with Daigaku Sangyo Co Ltd, our water supply project partner based in Shizuoka, Japan. Then we dispatched six Japanese engineers for twelve days to Gode, a southern town in Ethiopia, to install and complete the water purification supply system, which had been working with the Somali State for the last five years. This started to supply Gode's 50,000 habitants with safe portable water.


2008
In September, we opened "KEIKO KOMA Skyrocket Center" three stories gallery at Omote-sando, Tokyo.

In October, we held the "Legends of Koguryo Rediscovered" concert at the Republic Square at Yerevan, Armenia.


2009
In July, we held the "Legends of Koguryo Rediscovered" concert at Hippodrome in Tyre, Lebanon and at Green Theatre in Moscow, Russia.

In August, we opened a gallery café "Raza Ray" at Tehran, Iran.


2010
On 1st of January, we opened the gallery café "KOMA" in Kyoto.