2007
In May the "Legends of Koguryo Rediscovered" concert at the Opera theater, Damascus Syria to commemorate its 100th concert.
In June, we held the "Legends of Koguryo Rediscovered" concert at Tsarevets Castle, Veliko-Turnovo, Bulgaria, At the city square of Giurgiu, Romania, Archaic theater in Ohrid, Macedonia, City Square of Bitla, Macedonia.
In August we participated the Jerash festival in Jordan with the "Legends of Koguryo Rediscovered" concert.
In September, as part of the commemoration events for the 35th anniversary of friendly ties between Japan and China, we held the "Legends of Koguryo Rediscovered" concert at Forbidden City Concert Hall in Beijing, China. In a part of the program, HAYA, a Chinese group, joined
From August to November, we invited 4 engineers from Somali Water Bureau in Ethiopia for technical training in collaboration with Daigaku Sangyo Co Ltd, our water supply project partner based in Shizuoka, Japan. Then we dispatched six Japanese engineers for twelve days to Gode, southern town in Ethiopia, to install and complete the water purification supply system, which had been working with Somali State for the last five years. This started to supply to Gode' s 50,000 habitants with safe portable water.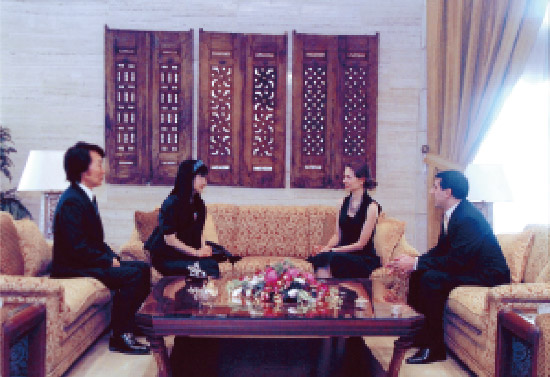 2008
In September Keiko Koma Skyrocket Center Omotesando was opened in Tokyo.
In October, we held the "Legends of Koguryo Rediscovered" concert at the republic square of Yerevan, Armenia before 20,000 audience.
In November and December, held four poem reading concerts in Beirut, Tyre and Bint-jbeil. Also held the exhibition of Keiko Koma mind-scape artworks at UNESCO Palace in Beirut.
2009
In July, we held the "Legends of Koguryo Rediscovered" concert at Hippodrome in Tyre, Lebanon.
In the same month, we held the "Legends of Koguryo Rediscovered" concert at the green theater in Moscow, Russia.
In August, we opened a gallery café "Raza Ray" at Tehran, Iran.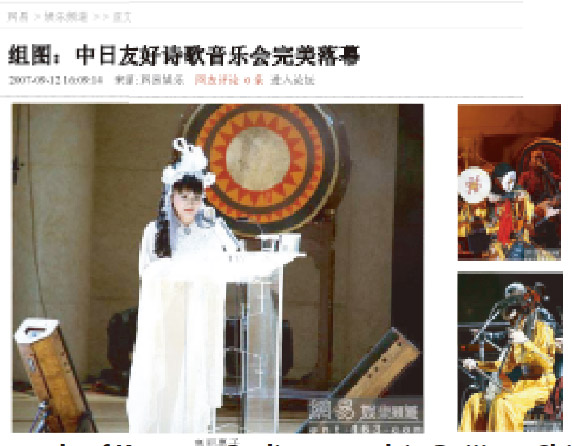 2010
On 1st of January, The Koma Gallery Café at Yasaka was opened under the famous Yasaka tower in Kyoto.
In May, we held the Idaki Shin concert and the "Legends of Koguryo Rediscovered" concert at Vagdat Hall in Tehran, Iran. In October, we held the "Legends of Koguryo Rediscovered" concerts at Metekhi Church at Tbilisi, Georgia, and at Green Theater at Baku, Azerbaijan.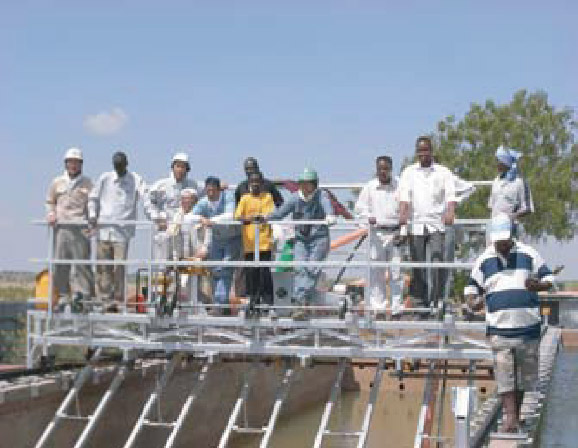 2011
From March 2011, series of charity activities have been held at the East- North Japan disaster hit areas in Iwate and Miyagi prefectures, such as donating specially hand crafted marbling T-shirts dyed by Keiko Koma, serving our Andromeda Ethiopia coffee and holding charity concerts including the Idaki Shin memorial concert held as open air event at Yamada village on the 6th of June at the Suzuko Park, Kamaishi city on the 3rd of August.
On 7th of September, responding to the Northeastern Japan earthquake and tsunami disaster, we opened the NPO KOMA Tohoku center at Morioka, Iwate.
2012
Many Idaki Shin charity concerts have been held for the Northeastern Japan disaster.
We donated to the city of Tyre, Lebanon all the computers and electronic facilities to totally renew and upgrade its business college.

In November, we held the "IDAKI SHIN concert – Himalaya" in Delhi, India. On the 2nd of December, we held the "Legends of Koguryo Rediscovered" concert at Purana Qila, in Delhi, India.

2013
Komaya Gallery Cafe was opened at the south corner of the Kyoto Imperial Palace at the heart of Kyoto.
In October, we held the "IDAKI SHIN concert" at Gujarat amphitheater, Ahmadabad India. On the 27th of October, we held the "Legends of Koguryo Rediscovered" concert with over 30,000 audience at the river front special stage at Ahmedabad in Gujarat, India.
2014
In November, started the joint research activities about the positive influence of the music by Master Idaki Shin on agricultural products with Yamamoto strawberry farm that took the initiative to recover the agricultural industry immediately after the North Eastern Japan Great Disaster at Yamamoto village, Watari, Miyagi prefecture.

2015
In March, donated to the Medrar Medical Center that is being managed by The Medrar Foundation of Lebanon.
In April, donated the Idaki Shin sound system to every strawberry houses at the Yamamoto Strawberry firm.
In October, opened at the corner of the Yamamoto Strawberry farm, the coffee facility and office for NPO Koma's coffee projects.
1st of November, opened our NPO Koma's guest house at Ohtsu city which architecture was designed to best enhance the acoustic sound of the concert grand piano specially created by Fazioli Pianoforte exclusively for Master Idaki Shin.

2016
8th of July, Cafe Koma-ya Sendai opened as a base for our business, after hearing that creating "business in which young people can work feeling hope will truly be a support for the recovery" of the disaster areas of the Great East Japan Earthquake.
2018
11th of March, Yui-Kobo café opened, a coffee roasting facility as a joint project with Yamamoto Strawberry Farm, in front of Yamashita station in the new midtown of Yamamoto-town where 90% of the area was destroyed by the Great East Japan Earthquake.
12th of March, Piano improvisation concert was held by Master Idaki Shin, entitled "Yui (connection)" at Tsubamenomori Hidamari hall in front of JR Yamashita station at Yamamoto-cho.

2019
In March, NPO KOMA Tea-Ceremony House opened. Adjacent to the house is Keiko Koma's atelier for dyeing her marbling fabrics.
23rd – 28th of September, Keiko Koma Artwork Exhibition was held at two galleries in Paris, France. 

23rd of September, Idaki Shin Concert was held at MAISON DU JAPON Cité Internationale Universitaire de Paris.

10th of October, Idaki Shin Piano Improvisation Concert was held at Primorskaya Region Philharmonic Theater in Vladivostok, Russia.